At Skillman Video Group, we believe in working directly with our clients from the beginning stage to the final product. Using our comprehensive marketing approach, we strive to create thoughtful, original ideas and spread them across multiple mediums. A process we like to call from concept to content. Take a look our concept video for Time Payment Corporation at the bottom of our page to see our ideas in action.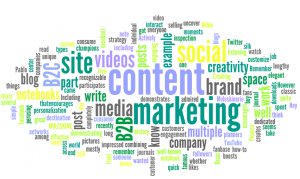 We understand that numerous marketing initiatives need a systematic and organized approach from the earliest conceptual stage. Our process begins with discovery through research. We gather information about our client and the products and services their company offers. From there, we work to plan and design a marketing strategy that includes website design. Our design phase includes the integration of SEO (Search Engine Optimization) and HD video production – all components we feel warrants effective brand development. Our methodologies ensure a favorable and reputation for your organization and ensures consistency from the moment someone lands on your website.
As a Boston production company, we provide our clients with extensive professional video services from the early stages of pre-production to the final video. For Time Payment, we began the process by organizing a plan for design, content, and distribution. Our talented group of writers and marketing specialists write and rewrite scripts, design storyboards, and audition professional actors to make the best video possible. During the production phase, Skillman Video Group finds the right location to shoot. After the appropriate venue has been established, Skillman hires a team of highly skilled directors, videographers, gaffers and sound recordists to bring your video to life. Following your video shoot, we put our team of talented copy-write staff  to work on your video's content to ensure your video reaches its full potential. Take a look at the video for Time Payment and other work examples at our portfolio page.
Let Skillman Video Group help you revitalize your company today and see what a difference a professional Boston video production company can make. Call 1-800-784-0140 or email info@skillmanvideogroup.com
The Concept Video from Skillman Video Group on Vimeo.