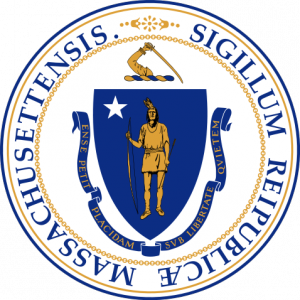 Danvers, Massachusetts, a town in Essex County, is located north of Boston and is home to approximately 26,000 residents. The town was first settled in 1636, but it was not until 1757, that the area of Danvers was incorporated as its own town. Today, the town is home to a hospital and historic houses. The Endicott pear tree, which is regarded as the oldest living fruit tree in the United States, has its roots in Danvers. When visiting the town, you will notice both public and private schools as well as businesses both large and small. With so many interesting locations, Danvers is a great place to live, explore and do business.
Skillman Video Group is a video production company that works with these businesses in many different capacities. We specialize in a variety of areas, from video marketing to live event coverage to Video SEO (search engine optimization). Video is engaging and compelling and its use is growing in popularity because it can capture the attention of an audience. Skillman Video Group believes that video is the basis for which all other marketing endeavors are supported. We have skilled videographers, editors and marketers who can maximize your visibility as a business. For businesses of any size, this is vital. Skillman Video Group understands and recognizes this trend of video use, and has a talented team who will work with you from concept to content to ensure that you are satisfied with the end result.
Services: Click to Learn More About Each
1) Concept to Content: Our Concept to Content program is designed to be as seamless as possible. SVG works hand in hand with each client to develop the perfect marketing pitch and strategy. Creating content from the ground up has a twofold benefit for our clients. Grassroots brainstorming sessions provide for a robust well-designed marketing package that accurately shares your story, your products, and your services to a defined target market. Additionally, a potentially long term partnership between your organization and SVG is developed by virtue of the collaboration process.
2) Consulting and Corporate Training: At Skillman Video Group, each interaction with a client is about more than a job: it's about forming a relationship. Our work revolves around creating partnerships with local and national businesses and organizations.
3) Professional Video Production
5) Website Development: The idea of brand development extends further into the online world. Think of your institution's brand as a human face. The first impression that the public makes of your organization will come from that fundamental expression. Our philosophy with our web site development is influenced by our appreciation of the effect of first time impressions.
6) Brand Development: Skillman Video Group helps companies to appreciate, build, leverage and express their corporate brand. Our team of design and creative experts can assist you with the development of a corporate name and logo. We have successfully launched branding strategies for several corporations, understanding that brands are reflections of an organization's purpose and value.
Skillman Video Group LLC is a Boston video production company. Call us anytime at 800-784-0140.