Marketers: Changes Are Coming to Facebook and YouTube
Important Social Media Updates
Attention business marketers: there are some changes on the horizon with Facebook and YouTube. Our Boston video marketing company, Skillman Video Group, is here to tell you about these upcoming changes. It's known that video marketing alongside SEO is a great way to achieve marketing success, especially in a world that revolves around social media. In the past weeks, Facebook and YouTube have both announced some changes to their video advertising format. These video platforms announced that the changes wouldn't take place until later this year. So what are these changes?
Latest Facebook Updates

Facebook will have new ways for video to be watched, and YouTube will end 30 second unstoppable ads.
This past Valentine's Day, Facebook announced four new ways to watch Facebook video. The biggest change involves bringing sound to videos in the News Feed, which will be added between now and the end of the year. The other ways include vertical video, watch and scroll, and a Facebook video app for TV. The updates make watching videos on Facebook richer, more engaging, and more flexible.
Social Media Marketing News
Video production service companies know that video in the News Feed have played silently up until now — unless a user tapped on a video to hear the sound. As younger people have been watching more Snapchat videos on their smartphones, they've apparently come to expect sound when the volume on their device is turned on. With this update, sound fades in and out as you scroll through videos in the News Feed, thus bringing those videos to life. Be aware that if a phone is set to silent, videos will not play with sound. Also, within the new update it will be possible to minimize the video you're watching to a picture-in-picture view that keeps playing in the corner of your screen while you browse other stories in News Feed. Vertical videos look better on mobile devices. If you are a business that prefers that your videos auto play with the sound on, that will now be an option to think about. But, depending on your video marketing content, you must keep in mind that the vast majority of Facebook users may or may not like the auto play with sound.
YouTube Update 2017
For YouTube, Google has announced that it will end non-skippable 30-second ads that appear before a YouTube video next year. Formats that include 15 and 20-second ads will stick around. You'll likely see more of the six-second "bumper ads" rather than ones that you can move past after five seconds. According to YouTube, more than half of its video views come from mobile users, where a 30-second ad can negatively affect consumers with a smaller data plan.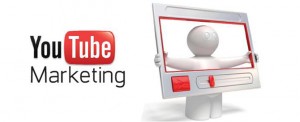 The outcome of these changes aren't known yet, as these changes are still rolling out. That makes the changes to Facebook and YouTube's video advertising formats well worth watching. Business and Boston video production companies should recognize that YouTube appears to be giving its users what they want while Facebook is testing the limits of what its advertisers would like to have.
Video Content Marketing Strategy
These updates are something to keep aware of as you may not want your video to auto play with blasting music, which can make viewers annoyed or want to quickly exit out. Depending on your video content starting off with a catch tune may also be helpful. It's really about gearing your video content to your desired audience. That way autoplaying with sound will not have as much of an impact on your video marketing. As with the YoutTube update, this may allow users to watch your video instead of quitting during the 30-second ad.
No worries, Skillman Video Group, LLC  is a Boston Production Company that can let you know more about these changes and what works best for your business. Please call 1-800-784-0140 to learn more.