Gloucester's Future Captured on Video
The city of Gloucester is a town of quiet streets, beautiful ocean vistas, and charm. Known for it's fishing, the town and it's businesses are looking towards the future to find ways of re-branding and re-orienting their economy to include wider maritime pursuits. On Thursday, February 7th, Skillman Video Group, in partnership with Mills PR, attended a Maritime Conference in Gloucester in order to shoot a video highlighting the town's forthcoming innovation.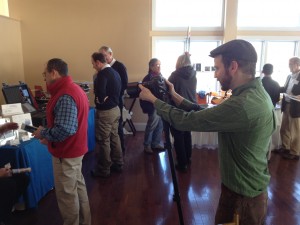 The shoot took place at the beautiful Cruiseport Gloucester. The venue itself, looking out over the harbor and a variety of fishing vessels, was a pertinent reminder of the natural resources available to Gloucester.
Surrounded by a beautiful harbor vista, professionals and experts from across the region and the nation came to discuss the shifting nature of maritime economy. In particular, the focus was on how Gloucester could benefit from different initiatives, including scientific research and new methods of seafood farming, in order to add more options for the city's future growth.
Skillman Video Group, with our partners at Mills PR, interviewed local business owners, town officials, and research scientists in Gloucester. They outlined the bounty that Gloucester has to share with the rest of the world, while inviting other businesses and organizations to take part in the town's future. The afternoon preceded with a series of panels and discussions, with our production team sprinkled amidst the crowd taking footage of the various initiatives being presented.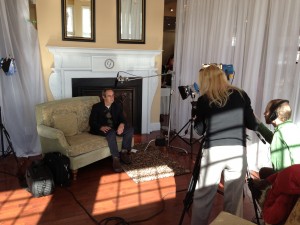 In filming and editing this video for the city of Gloucester, we hope to help illuminate this charming town's potential and open it's seaport to a new world of possibility. This is just one example of how Skillman Video Group can utilize video content to further your public relations effort. There is a vast sea of potential, and we are looking forward to assisting others with economic development and future growth. For more information about economic development videos contact Skillman Video Group today. Skillman Video Group is a Boston Video Production Company. Call us anytime at 800-784-0140.