Make the Most Out of Holiday Marketing with Video
The power of using online video marketing in holiday advertising strategy only continues to grow. During a season of heightened spending, the promotion of your products and services can easily get lost in the mess of emails and flyers.
Reelseo.com suggests relying more heavily on video, just as your consumers do when making purchasing decisions. According to the article, 32% of shoppers say that they plan to use web videos to help them make purchasing decisions this holiday season. The key to producing a successful video this holiday season relies on two very important factors: prevalence and relevance.
Prevalence:
With the help of YouTube and Google, consumers can now obtain tips and reviews from a variety of outlets, including their favorite blog host. Linking out to specific product orders are making gift buying easier than ever.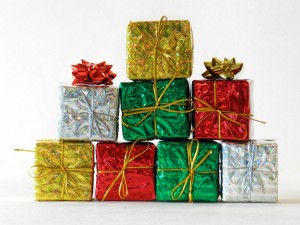 Easily accessible video ads are particularly important during a time when people are making snap decisions between competing brands in an effort to finish their shopping list. Personalized content intended to engage the audience has become especially valuable in social media video marketing. Increased emphasis on the individual is a valuable outreach asset made possible by the internet, as many brands have realized. Before the internet, such attention to specific consumer habits and interests was far more difficult, but now, with platforms like Vine and such, video responses are only a click away.
Relevance: 
Recommendations based on searches and preferences are also on the rise, and although many were uncomfortable with the idea at first, more people are enjoying the suggestions as they more accurately match tastes and interests. Having a video to accompany search results increases the likelihood of being noticed among the many and can inform your viewer enough to prepare them to make a purchasing decision. Videos will usually run no more than 90 seconds, at risk of losing the audience's attention. The information should be conveyed in an organized, simple, and efficient manner that does not dwell on unnecessary details or embellishments. With so many gift giving options during the holiday season, consumers will be most responsive to the more effective video advertising campaigns.
Shoppers during this time of year have a lot of choices, so making sure that your brand stands out from the others is a difficult task. Allowing video to attract the attention your company deserves is a great way to ring in the new year.
Skillman Video Group LLC is a Boston video production company. Call us anytime at 1-800-784-0140.