Virtual Client Relationships: L.E.K.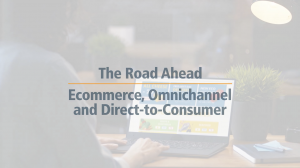 The relationship between a video production company and its client is crucial to producing a video that accurately represents the client's intended message.
Skillman Video Group has shown time and time again how important these relationships are to them.
Going Remote and Achieving Success
Since the start of the pandemic, the commitment to those relationships hasn't changed.
The methods and technology surrounding video production, in turn, have. Their work with the company L.E.K. is just one example.
L.E.K is a management consulting company that is lead by Managing Directors. SVG was asked to produce a social media-based promotional video for the company. This would hopefully tease their audience into learning more about the company.
Because of the pandemic, the creative team at SVG wasn't able to film on-site and produce a video that would rely on visuals for its personal touch. Creative Director of SVG, Christina Skillman, pivoted by asking one of the Managing Directors to record himself talking about L.E.K.
The success of this voice-over relied on the authenticity of the recording. Skillman finds that unscripted audio is much more impactful for video production.
SVG believes that there is a big difference between someone's reading voice and their speaking voice.
Becoming Irreplaceable
Skillman was able to gather such a personal touch for the video because of her strong relationship with L.E.K.
At Skillman Video Group, client relationships are the backbone of the creative process.
In order to understand how a company wants to promote itself, SVG finds it highly important to take the time to get to know the company and its people.
This longstanding client relationship has allowed SVG to understand the brand and the message behind L.E.K.
In fact, SVG has been working with L.E.K. since 2016. Over these 5 years and countless conversations with different management leaders within the company, the video production company has learned what makes L.E.K. tick.
Understanding the principles and key messages of the company, allowing for SVG to serve somewhat as the video branch of the marketing team at L.E.K.
Christina Skillman believes that this type of client relationship can allow for high-level conversations that help to deepen a video production company's understanding of the vision for any future project.