SVG Shares a Beautiful View with Foley Hoag LLP
On Wednesday, May 22nd, Skillman Video Group partnered with Foley Hoag LLP to create a series of testimonial videos for web use. SVG has worked with Foley Hoag LLP before, and was thrilled to return to their beautiful offices in the Seaport area to shoot the online content!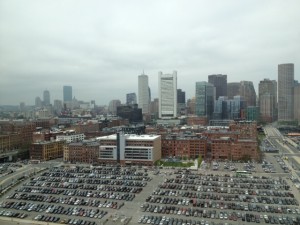 The shoot was relatively straight forward – the only challenge being finding the best way to light the participants, considering the gorgeous open windows and natural light of the environment. We chose three different spots for each speakers, and each presented a unique perspective.
If you're interested in this kind of top notch video production, contact us today at i[email protected]! Skillman Video Group is a Boston Video Production Company. Call us anytime at 800-784-0140.