What is "Success" in a Marketing Campaign?
There are many platforms available to view content these days allowing consumers to observe various media sources for a company. Several platforms include YouTube, Facebook, and Snapchat. These social networks were considered to only be used as methods to drive traffic to the main website of a company thus accomplishing a certain "reach" and page views. But if a company desires to have accurate representation of success in a marketing campaign, then cross platform measurements have to be taken into account.
Various Metrics
Evaluating success on media platforms varies, but can be a useful tool when determining a marketing strategy to reach the public effectively. Here are four ways that video marketing companies can evaluate campaigns differently.
Conversation Rate refers to a ratio of comments per post to the overall followers or likes. For example, a corporate training video production can be shared on Facebook and evaluated by how many likes or comments it receives. If the video was received well and sparked a conversation it can be deemed a success.
Amplification Rate determines the ratio of shares per post to the overall followers of a site. This means that viewers were so moved by the content that they felt the need to share with everyone they know.
Applause Rate is the general approval of the post determined by a ratio of likes. to the overall followers. Observing the amount of admiration of a certain campaign can determine what is working and what isn't.
Economic Value is as simple as looking at the value of short and long-term revenue/cost savings. If money was made from being on certain social networks then the company has used another metric to determine success. With the many platforms available, companies can gage what is working versus what isn't in order to determine the economic goals.
Marketers can take these different metrics and see how their campaigns are influencing the consumer.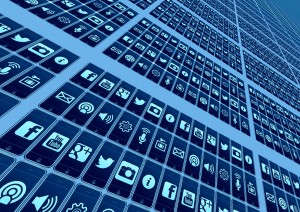 Benefiting from the Data
A business needs to know what they want to learn from the marketing campaign to determine what metrics to look at. Not all platforms use the same metrics to evaluate success. Different achievements are being made by various social network platforms and the marketing strategy has to adapt along with it. Looking at data is useful for understanding trends and bettering the connection with the audience. The metrics described above are ways to learn about the content and achieve the company's objectives by adapting to new techniques in the changing market.
As a Boston video production company, Skillman Video Group has excelled at producing content that succeeds for businesses in marketing campaigns and social networks. With our various video production services,  SVG works to generate B2B and B2C products that generate innovative marketing content solutions for our clients.
Skillman Video Group LLC is a Boston video production company. Call us anytime at 1-800-784-0140.