5 Ways To Improve your YouTube Channel
Optimizing your YouTube Presence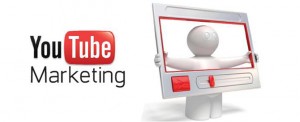 Since it's introduction in 2005, YouTube has worked it's way to being the premiere video hosting service on the internet. It is the first place people go to when they're looking for any sort of video, and often the last. It's impossible to have a solid online presence today without also having a strong video presence, especially if you have a business or a product – almost any company can benefit from video content. The hardest part of this process is getting great video content; we assume you have some great content and are ready to expand it's reach on the internet and connect with your customers and/or clients. Here are a few of the best ways to maximize your YouTube channel's effectiveness and reach.
Make Sure your Videos are Short and Sweet. You should try and ensure that your videos use only the best and most relevant content that is available to you. Edit your videos down to be as short as possible; most viewers do not watch videos for longer than 30 seconds.
Update Your Channel Consistently. Your goal should be to produce a lot of video content, and upload it over a period of time so that you are constantly putting out new content. This helps keep your page relevant and contributes to it's ranking in search results.
Include a Call to Action in your Videos and Descriptions. A call to action is a set of instructions for your customers/viewers for what to do with information you have imparted to them in your videos. It can be a suggestion to follow or subscribe to your pages, links to your other content, coupons for your store or service, or anything else that helps connect your viewers to your brand and company.
Connect your Content Throughout Your Network. Your video content doesn't have to be limited to just YouTube or Vimeo. In your main site and other content you should make sure to include links to your channel and videos and also embed them to increase visibility. Utilize other social networks such as Facebook and Twitter to further your channel's reach.
Ensure your SEO Package is Strong. Update all your video titles and descriptions to best use keywords to boost your rankings, and get your channel and videos listed with the major search engines such as Google, Bing!, and Yahoo.
Skillman Video Group LLC is a Boston video production company. Call us anytime at 1-800-784-0140.