The Importance of Visual Content in Social Media Marketing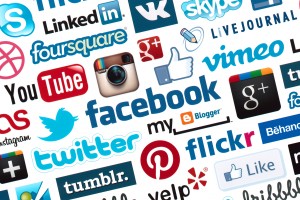 Today, any truly savvy business is on social media and employing its various channels for all of the fantastic marketing opportunities they offer. And while it's great that the majority is now in agreement over the many benefits of social media marketing, it also means that it's becoming easier and easier to get lost in the shuffle. How will your business stand out from the pack?
One surefire way to optimize and make the most out of your social media efforts is via visual content. Everybody is already using copy on social, and while the power of the written word should never be forgotten, why not liven things up and let images do the talking? Twitter may have a 140-character limit, but, as the saying goes, a picture says a thousand words.
With more and more content being pumped out, people want something that they can latch onto, something interactive, visually catchy and easily digestible. Just put yourself in their shoes. Would you rather see a series of Tweets stacked with various chunks of information or a simple, clean (and colorful) infographic? Would you rather read a lengthy Facebook post or watch a brief, economical (and shareable) video? The answers are simple.
Still not entirely convinced? Here are some stats to help clear things up:
While there is some obvious reasoning for going with a more visuals-based social media strategy, these statistics lay out the cold, hard facts.
Once you've started to get a hang of the importance and workings of visual content, the next thing to do is get creative! Use infographic-making tools. Make memes and gifs work for you. Create video marketing content and share it. And don't afraid to be funny! A sense of humor can work wonders on social media.
Skillman Video Group LLC is a Boston video production company. Call us anytime at 1-800-784-0140.