What's Popular on YouTube Right Now?
Trending on YouTube
YouTube is the second largest search engine in the world, meaning that the traffic it accumulates on a monthly basis is greater than Bing, Yahoo, and AOL combined. YouTube collects more than 3 billion searches in a month, and continues to transform the way people gather information on the Internet. From a marketing point of view, it is a visual, engaging, and unique search process that puts viewers in direct contact with any business that has a channel.
YouTube Trending Topics
Studies show that the most popular videos are product reviews, how-to videos, and vlogs, which have a significant influence on the opinions, purchases, and interests of audiences. YouTube is quickly becoming a platform that transcends entertainment, also distributing content that is educational and instructive. Channels have the capacity to upload content every day, which keeps their viewership satisfied. The term "popular" is relative to what a particular viewer is looking for. For example, a channel that specializes in the destruction of everyday objects has the same amount of popularity as an entertainment channel, or the channel of a major corporation. More often than not, no matter how arbitrary, the content someone might be looking for exists somewhere on the Internet.
YouTube Marketing Strategy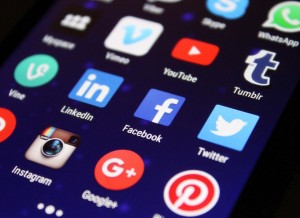 Naturally, YouTube caters to a younger fan base. The overall quality that YouTube possesses, unlike any other search engine, is the ability for a business to have a personal, direct relationship with its audience. For the advertisement of a product, or the promotion of the business itself, there are strategies that cater to every audience. While professionalism and legitimacy are important features, an entertaining campaign that demonstrates a business' individuality and creative capability is also important. This can be done through advertisements, the appearance of the channel, and establishing a social media presence on other platforms. Additionally, using keywords, as well as the keywords that other channels use is important in order to attract similar audiences. As more and more people create channels to build their individual brands, YouTube is becoming an increasingly competitive market. The best tactics for a business to captivate its audience are to cater its video content to the most popular types of videos (i.e. how-to, product reviews, etc.). SEO, or optimization through keywords through various social media accounts, is also import, as it increases your web presence and accessibility. Lastly, producing creative, distinctive content on a consistent schedule ensures that your audience will continue to return, which in turn establishes a strong connection between your business and anyone who visits your site.
Skillman Video Group LLC specializes in video production Boston. Call us anytime at 1-800-784-0140.