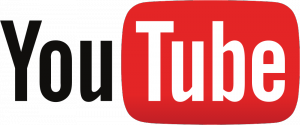 Think about the last time you wanted to buy a new product, one that you had no prior experience with. Where did you first see it? Was it on YouTube? Or maybe you originally saw it somewhere else, but you did more research on it by watching YouTube videos before you made your purchase. If you fall into one of these categories, it is not surprising.
Matt Southern of searchenginejounal.com recently wrote an article discussing an Aol Platforms study. As Southern writes, "The study … concludes that YouTube is strongest at both introducing new products and helping to close sales." This information reflects how video works.
Video is a powerful tool that can help your company in terms of both brand recognition and sales. Skillman Video Group is a Boston area video production company that understands the inner workings of video production, online marketing and video marketing. We work with our clients from the very beginning. By getting to know your business, we can come up with a concept and see that concept through all the way to the content creation. Utilizing online platforms such as YouTube is paramount in getting your brand and message across. Skillman Video Group will ensure that your video is done right.
Skillman Video Group LLC is a Boston video production company. Call us anytime at 800-784-0140.