If Content is King or Queen, then Video is an Emperor or Empress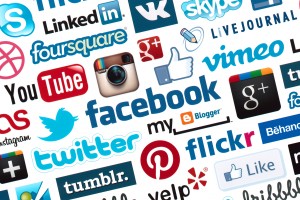 What will ultimately drive new consumers, clients, and other businesses to your organization's social media presence is the content that is hosted on your various Facebook, Google Plus, and LinkedIn pages. But, it's 2015, and there is so much great content on social media that your business needs to engage with audiences in unique, creative ways that accurately reflect the ethos of your corporate culture. It's difficult to be creative on-the-spot, but luckily there is an easy way to instantly set your business apart from the competition. The answer is video, and this is especially true with corporate video production.
Social media has become progressively more important to how business's represent their web presence with every passing year. You could brush that truism off, and say something like "social media is a fad!" Well, you really can't ignore hard data like "Social media marketing budgets are projected to double in the next five years," or so the Social Times reports. As social networks grow, they adapt to consumer preferences, and there is an obvious preference for professional video over written content on social media.
Even Mark Zuckerberg, founder of Facebook )for those who don't know about Jessie Eisenberg), has been quoted saying "most of the content on Facebook is content that people are sharing with their friends and the people around them. And if you look into the future, a lot of the content that people share will be video. It's just very compelling." Comments like Zuckerberg's represent the larger mentality regarding the intersection of video and social media. Video is already huge for social media, and it's only going to keep getting bigger.
The Current State of Video on Social Media
From Facebook to Vine to Tumblr, every major social network has developed or is in the process of developing native video hosting specifically designed for video marketing. This development has been, in part, propelled by the existing market reach of social media accounts that are curated by businesses. For example, Starbucks's Instagram has over 4 million followers.
Think about that for a second, every time Starbucks posts a video on their Instagram, they have the potential to reach over 4 million people. Not taking advantage of existing consumer contact is a gigantic, missed opportunity. That being said, video content on social media isn't just for the larger multi-national corporations.
Video is how smaller businesses or start-ups can make themselves known as unique entities who are in-touch with how consumers interact with the web. Sheryl Sandberg, Facebook's Chief Operating Officer, recently laid out some hard data regarding the success of small business video marketing on Facebook. 
Right now there are over 30 million small business pages on Facebook.
There are also over 2 million active advertisers on Facebook alone.
Over 1 million small business pages have already posted videos on Facebook.
Over 75% of Facebook video views occur on mobile devices.
Facebook targets ads by geography, giving small businesses a direct line to their local community.
What is really interesting is that Facebook has also recently surpassed YouTube in terms of natively uploaded video. That means that more video is being uploaded to Facebook than YouTube, which means that savvy marketers and advertisers are turning to Facebook before YouTube. Easily sharable social media has a unique way of making advertising feel personal, organic, and more engaging than a traditional corporate video.
The long and short is that social media has become a gigantic platform for professional video content, and it looks like social media may become the primary way video content gets hosted in the future.
Successful Corporate Video is Unique Corporate Video
There's a particularly successful corporate video that is making rounds on social media and news websites right now. It's an ad done in service of the Finish brand of household cleaning products, and uses beautiful video in creative ways to engage audience's interest.

This Finish ad is a perfect example of how to do corporate video on social media successfully. It taps into a universally felt feeling (dishes are a mundane fact of life), presents that truth in a creative way that uses the power of video, and engages its audience by being unique and clever.
We here at Skillman Video Group are video professionals who will help present your ideas in a creative, engaging way, which can then be shared, hosted, and distributed via social media. We made this short, and dare I say clever, promotional video for ourselves to exemplify how we can move your concept to content.
Old Timey Marketing from Skillman Video Group on Vimeo.
Skillman Video Group LLC is a Boston video production company. Call us anytime at 1-800-784-0140.