Top Video Marketing Practices
Video Best Practices Guide for Marketers
Many businesses desire to be successful and need the right marketing campaign to do so. Video marketing is a great way to achieve such success, especially in a world that revolves around social media. In this immersive digital age, the use of videos to market a businesses' product or service has been rapidly expanding. Videos are fast, vivid, personal, and attention grabbing, and offer more advantages to a business than those relying on written content to promote their product. Video marketing is also one of the most cost-effective ways to spread the word about a product. Web content that contains videos attracts 3 times as many inbound links than plain text posts, according to SEO authority Moz. With such a changing world, many businesses may be unfamiliar with the best techniques to use for video marketing campaigns, and what social sites to use and how to use them.
Top Video Marketing Company in New England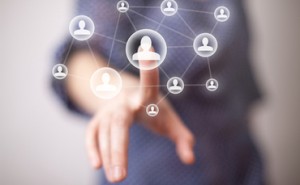 Fortunately many businesses have been successful in achieving video marketing practices. As a profession Boston video production company Skillman Video Group has successfully implemented such practices. SVG is a great example of a business that has been pursuing video marketing. It also provides video production to business that are unfamiliar with video marketing. To be a prominent member of the Boston video production community, one can start with a Video Marketing Goal for 2017. The first step to any successful marketing campaign is setting realistic goals for your professional video marketing team. At SVG, we understand our limits and what our team is capable of. We know how to set goals that are ambitious yet achievable, so we have put together a short list of the best video marketing practices for Boston video marketing clients to consider implementing.
Video Marketing Tips
Frequency helps build a brand following. Set a realistic objective, for example, try to post 2 videos a week for the next couple months. These videos can be short, but frequency is essential. It is smart to create a series of videos to keep the momentum going and to keep the viewers in touch.
Optimizing for Social Media
Different social media channels work best with different video formats. Maximize reach by posting square videos to Facebook and Instagram, portrait to YouTube and your website. Use attention grabbing headlines, for it makes a difference between a post that's read and shared. A business should make the most of their social media profile. Make sure to include a URL to your site and don't leave any field empty. 

Video Marketing on Social Media

Post your videos on your website and all of your social media channels. Include important keywords in your descriptions, and add tags to drive better search results. TIP: Use different hooks and text descriptions for YouTube, Facebook, and Instagram. That way, they are indexed by search engines as different clips.
How do you Make a YouTube Channel?
Facebook video is fun, emotional, and easy to share. Having a page for your business is great for networking and building relations. YouTube remains the world's 2nd largest search engine. Snapchat video is raw, authentic, and going mainstream. Instagram video is captivating, thoughtful, and inspiring. Twitter video is quick, personal, and entertaining.
Implementing just these few video marketing practices will boost your business and Skillman Video Group LLC is a Boston video production company that's here to help! Call us anytime at 800-784-0140.