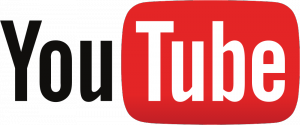 Branded videos are a form of advertising that mix art and marketing. They are not blatant advertisements because they usually are structured around a story. The story's goal is to achieve an emotional response. In other words, the video should trigger a certain feeling within the viewer. These ads run the gamut, from rugged jeans to delicate soaps. The key is to find a story and concept that connects not only with your product, but also with your intended audience.
The reasons for utilizing branded videos are building. With no talking head to direct the audience, or any length limitations, the story speaks for itself. Social media sites such as Facebook, Google+ and YouTube are all ideal platforms for these videos to be displayed and to grow. There is no need for a television spot to achieve success when it comes to branded videos. Once a viewer has connected to the video, he/she will instantly be able to share its content.
Skillman Video Group specializes in what is called "Concept to Content." The idea is that we will work with our clients from the very beginning to ensure that their message is heard. This is particularly important as it pertains to branded videos.
Skillman Video Group LLC is a Boston video production company. Call us anytime at 800-784-0140.